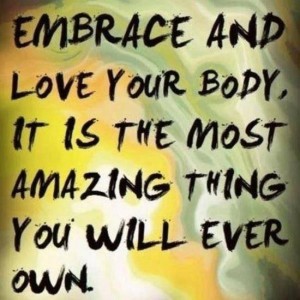 Sometimes it seems that life really throws us a ball just to see if we're still alive, focused, 'on it', engaged….or just for the fun of it. It's one of the Truths – like if we're alive, one day we won't be in this body and the other "truth" is that everything changes.
And if you're anything like me – and being human we have a lot in common – I tend to try duck and dive these curve balls to avoid pain, conflict and stuff that's hard. Why? Because it's uncomfortable. And it's hard. And sometimes it really hurts.
We all have different ways of dealing with this – alcohol – I have been known to reach for the glass of wine at the end of a long day. Cigarettes. Gym. Sex. Belonging to a group – woman's group, Bible club, meditation….. any thing that will help us to get around what we're being dealt by just being alive.
Some of these attempts definitely have more benefits than others. The only part is that even in that statement there's a judgement. This is good or this is bad.
In that judgement we make decisions as to how we are going to manage things and try to control it so we can feel better. That seems to be our driving force – to feel better. And even that can get weird. I've seen in my practice, and with myself when I'm honest, there is a huge attraction to being a victim/ martyr. There's a part of the brain that convinces us that this is the best way to be. Even if it's because we get to cop out or get a lot of attention.
Where is this all going?
Just recently I have come face to face with a really hard decision and the implications of it would have had a huge impact on my life, decisions going forward and my important relationships. There was no way to duck or dive this one.
And I've never felt more alive.
Being human is the most spiritual we can be – with everything that comes with it. It's about being fully present and engaged with all those bouncing balls.
This doesn't seem to come naturally to most of us. Why? Because our brain is evolutionarily designed to protect us, to alert us to the possible danger and give us the opportunity to get out and survive. Most of you have heard of and physically know the Flight, Fright, Freeze stress response. If you look around at a busy parking lot on a busy Saturday morning at month's end you get an experience of those human survival responses in technicolor 3D.
If Being Human is the most wondrous, beautiful, Awe-some, In-Spiring( as in breathing) gift we can experience as Spiritual Beings, then doesn't it make sense to make the most of it? How can we do this? How do we be fully engaged and present?
I think this is the question we can ask ourselves every day.
How can I be fully alive today and be present to what it means to be engaged with everything that's going on – my rage, anger, pain, love, passion, laughter, desire, envy, shame? And most of all, how can I be present to loving myself the best I can for doing the best I can in every moment?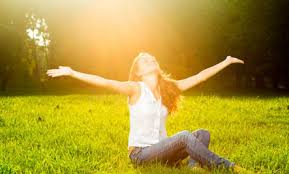 I learnt a huge gift and lesson from a very special friend going through a very tough time….
" I welcome my thoughts with love". To every thought that comes through that I become aware of I say – "you are welcome here". No judgement. No expectations. Just accepting what is.
In that moment I am able to hold myself as my most dear Self and in that gentleness there is space to let go and find peace.
This year has been an immense year of challenge, growth and change and courage. And because I can, I wanted to see how I could bring this into the work I do.
As most of you who know me will know, EFT forms a huge part of my work. Why wouldn't I choose a gentle form of stimulating healing pathways by gently tapping on them????( It has been referred to as acupuncture without needles.)
Every time I teach I find ways to incorporate more and more of my life's teaching into the course. Emotional Freedom Technique – it's not about being free of emotions. That's a lobotomy. It's about accepting and acknowledging what is. It's another way of saying "you are welcome here".
Maya Angelou says
There is no greater agony than bearing
an untold story inside of you.
We each of us has a story. And because of that I especially love this quote by George Eliot:
A friend is one to whom one may pour out the contents of one's heart,
chaff and grain together, knowing that gentle hands will take and sift it,
keep what is worth keeping,
and with a breath of kindness,
blow the rest away.
The next EFT training workshop is in Darling from the 17th – 20th November. This is an opportunity to come and meet some new friends that might just be 'that' person who holds your hand and helps you listen to your heart and bear your story in a way you've never done before. Or stands with you as you face your humanity and all that means to you.
This isn't just another workshop. It is my invitation to you to find a way to meet yourself with love, acceptance and grace. Plus a whole lot of fun. And you'll learn some pretty cool techniques along the way.
Spaces are limited so click here to book.
Next year we move, as a family, to a remote farm in the wilderness of the Baviaanskloof Mega Reserve. It's all about experiencing different things in life and Linden and I wanted to stretch that boundary with our children. At a young age they are learning to face and welcome their expectations, fears at missing friends and total excitement of conning now teacher-mom that today is Not a school day. We are off to play.
I'll keep you posted of special workshops and retreats next year once we have settled in. So keep your eyes open for the beautiful labyrinth retreats and workshops that will be happening.
I wish you LIFE with abundance
With love and blessings
jeanne