Pregnancy and Birth Support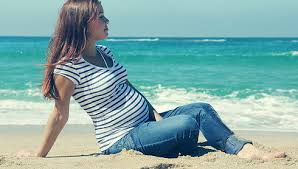 Why is it that from the moment we realise we are pregnant we start to prepare for the birth? It is often the first question that our friends and family ask – are you planning a natural birth or a caesarean. It is as if we skip the next 9 months and go from start to instant gratificational finish in one whooshing step.
Whoa and slow down. Being pregnant is a growing process – for us and our baby. It allows us to sink into beautiful quiet places of ourselves as we connect with becoming a mother, to grow in our relationship with our partner as we explore deeper aspects of ourselves as parents. We have the opportunity to connect with our family and friends in different ways as we also step into a new paradigm with them. The opportunities to discover and learn are endless if we take the time to explore.
We also use this time to collect –we start to collect stories, information, baby clothes, furniture – and fears and opinions. Some stories are helpful, many are not. There seems to be a trend to outbid each other in the horror stories of pregnancy and birth. And all this creates clutter and gets in the way of a sacred journey between you and your growing baby.
There are some beautiful tools to support you to clearing this clutter
One of my favourite books is The Red Tent by Anita Diamant. I love the practice of women supporting women through the processes of menstruating, conception, pregnancy and birth and then the family group of raising and supported parenting.
My passion is to support women through their pregnancy and to share tools that prepare them for a powerful birth experience.
The first part of this process is to get out of your head and practice the art of being in your bodies. Being able to trust and surrender to your body's innate knowledge is one of the first steps to having a powerful and healthy pregnancy. After all, it is your body that is growing and nurturing your baby and it is your body that will give birth. You cannot think your way through birth.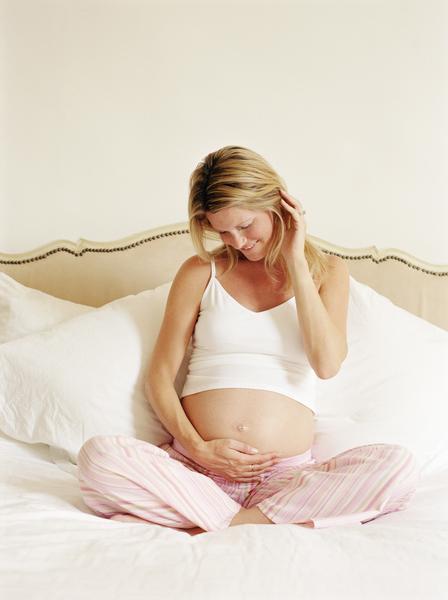 Surrender
I believe it is important that we surrender and trust deeper in our body's internal knowledge. This means that we let go of our preconceived idea of how we think things should be and surrender .Surrender is not about giving up. Instead it is a powerful act of letting go. And in the letting go we create a space for something wonderful and miraculous to occur. After all it is through our spirituality that we connect with the miracle and mystery of conception and birth.
I encourage you to give yourself permission to sink deeply into yourself and really BE with your pregnant body. It is from this Sacred space that we can find what is important for you in the process of growing and nurturing a child both in and beyond the womb. And it is through this act of surrendering that you are fully able to be in your body as you breathe through each energy rush as you birth your baby and bring them into this world

Communication and Bonding:
An important part of developing the bond between you and your baby is communication. It is during your pregnancy that thoughts and feelings are transferred to your growing baby. And even though it is the mother that is carrying the child, what the father does can profoundly affect the mother and therefore the baby. Mothers and fathers are in the conception and pregnancy game together. For more information about this please read The Secret Life of the Unborn Child by Thomas Verny and John Kelly. Click here
Creating and building this link between you and your unborn child is a beautiful way for you to feel calm and connected to the spiritual and sacred space of growing a child in your body. It is a vital path during labour and birth so that you and your baby are connected on every level.
Working with affirming yourself in your pregnancy and visualising a powerful, safe and easy transition from womb to life is a beautiful way of communicating with you baby and your deeper unconscious. Below are some affirmations that you can use. Use these to create others that are more meaningful to you and your baby.
Birth is a SAFE and WONDERFUL experience.
I will give birth without complications.
I am NOT AFRAID
FEAR is False Evidence Appearing Real
I know my baby feels my calmness & confidence.
I trust in my ability to give birth.
My BODY knows exactly what it is doing.
My baby is HEALTHY.
I am confident is my ability to birth my baby naturally, painlessly, & easily.
My body is MADE to give birth.
I believe my baby's birth will come quickly & EASILY.
I will BREATHE deeply and RELAX.
EVERYTHING is going perfectly.
I feel the strong "RUSHES" of labor and know that I am progressing.
COURAGE, FAITH, & PATIENCE.
My body knows how to have this baby, just as my body knew how to grow this baby.
My body will give birth in its own time.
I have the energy & stamina to birth my baby.
There will be NO COMPLICATIONS
I will allow my body's natural anesthesia to flow through me.
I am completely RELAXED.
I am NOT AFRAID.
The power & intensity of the "rushes" can not be stronger than me, because they are me.
I SURRENDER.
Inhale Peace.
Exhale tension.
(adapted from http://www.sacredpregnancy.com/sacred-pregnancy/surrender-learning-to-get-out-of-your-own-way-during-pregnancy/) Anni Daulter
What you can expect during pregnancy and birth support
Bonding support with your baby
Deeper relationship connection with your partner
Clearing parenting issues
Clear your birth or previous birth issues
Set intentions for your birth with your baby – visualizations, meditations, inner journal work, ceremonies
Get your mind right to support your body
Massage and lymph drainage, reflexology
Movement and yoga support
Doula support during your birth – especially for hospital births vaginal delivery and Caesar
Support post birth, home visits, help you bath baby, breast feeding support, the blues… and generally what/ where/ how do I???
This Birthing Without Fear audio programme provides women with the ability to be fully prepared for a natural birthing experience that minimizes the necessity for medical intervention.
The techniques taught in this programme allow pregnant women to remain cool, calm & collected during birthing, no matter what happens, even if medical intervention should become necessary.
Birthing Without Fear also helps women to make informed and intuitively intelligent decisions every step of the way so that they can have the most positive and serene birth experience possible.
The pain relief and stress eleminating procedures shared in this programme allow women to achieve maximum relaxation and comfort during childbirth without the use of drugs.