Description
 EFT Training Level 1 & 2 in Gauteng

This course is approved by the EFT and Matrix Reimprinting Academy (EFTMRA).
Get a lot more than you bargained for.
In addition to teaching you the theory and a safe space to practice EFT, this course has been designed to be a deeply transformational space and for you to experience your own personal shifts.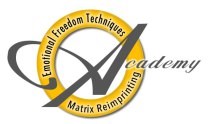 The one thing it's not, is 'just another course'. 
EFT (Emotional Freedom Techniques) – Level 1
A powerful way to start healing from the inside out.
The curriculum includes:
A short history of EFT.
The tapping points – exactly where and how to tap.
Psychological reversal – why we often don't change (or why change doesn't last), and how to neutralize it.
The importance of being specific, and the right questions to ask.
The Gamut procedure to help things 'shift' deeply.
Experience for yourself how effective EFT is to neutralize addictive cravings.
The Movie technique to release past painful events quickly and safely.
EFT (Emotional Freedom Techniques) Tapping  – Level 2 Course
Helping Yourself and Others
The curriculum includes
Discover additional tapping points and techniques for when the basics don't work.
Learn about the writing on your walls (limiting beliefs), where it comes from, how it limits your life, and how to change it.
Find out about two techniques to safely release trauma (basic EFT is not suitable for severe trauma).
Experience the importance of having rapport when you work with others, and the significant impact when you don't.
Find out many different ways to resolve physical pain and an empowering way to approach illness and disease.
Understand how to effectively use EFT in groups.
Discover why we sometimes hold on to our problems (it's not what you think!) and how to resolve it.
Included
All course material.
Optional early morning 1-hour bonus session on days 2 and 4.
Certificate of Attendance.
A free 1-hour follow-up review call within 6 months of you attending.
Teas and snacks
Access to a closed forum only for those who trained with me for mutual support, swapping sessions and sharing stories.
A clear path to certification as EFT Practitioner
Spaces are limited so book early.